Congratulations Akyra Traver on placing 6th in the Class 1A 100m hurdles at the KSHSAA State Track meet! Akyra also placed 13th in the 300m hurdles and 16th in the 100m dash in Class 1A. MDCV Proud!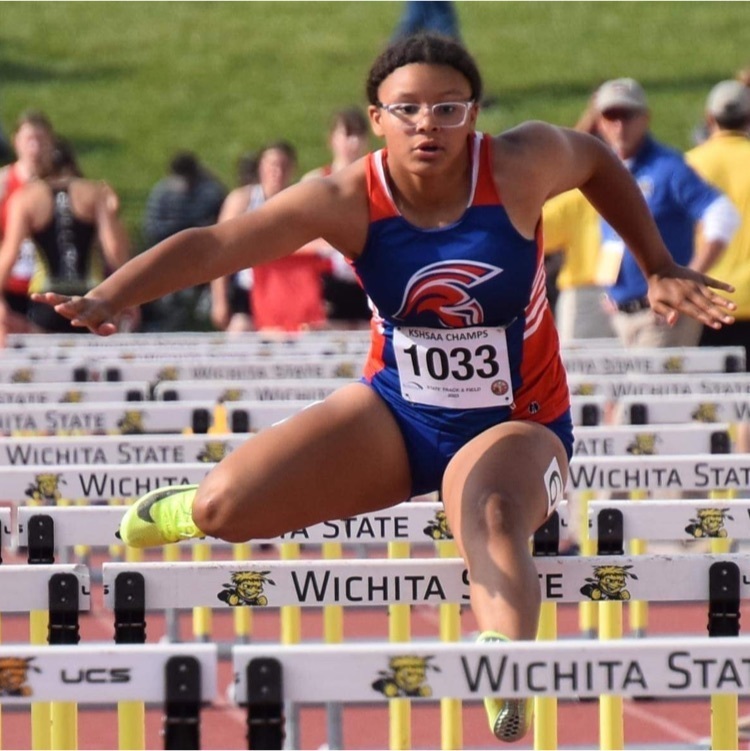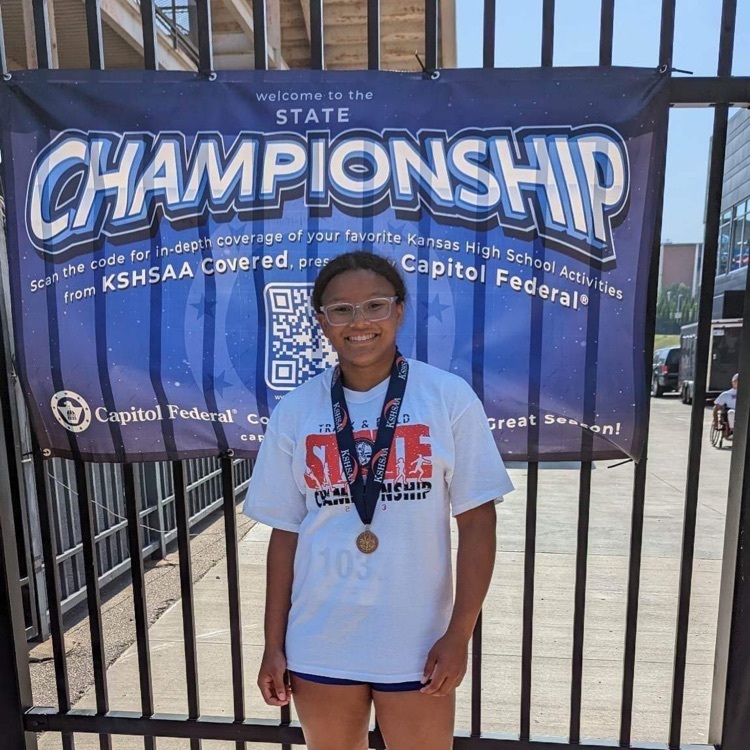 KSHSAA State Track is approaching and we have one of our own competing! Akyra Traver will be running in the 100 meters, 100 meter hurdles, and the 300 meter hurdles starting on Friday morning! Good luck Akyra, we will be rooting for you!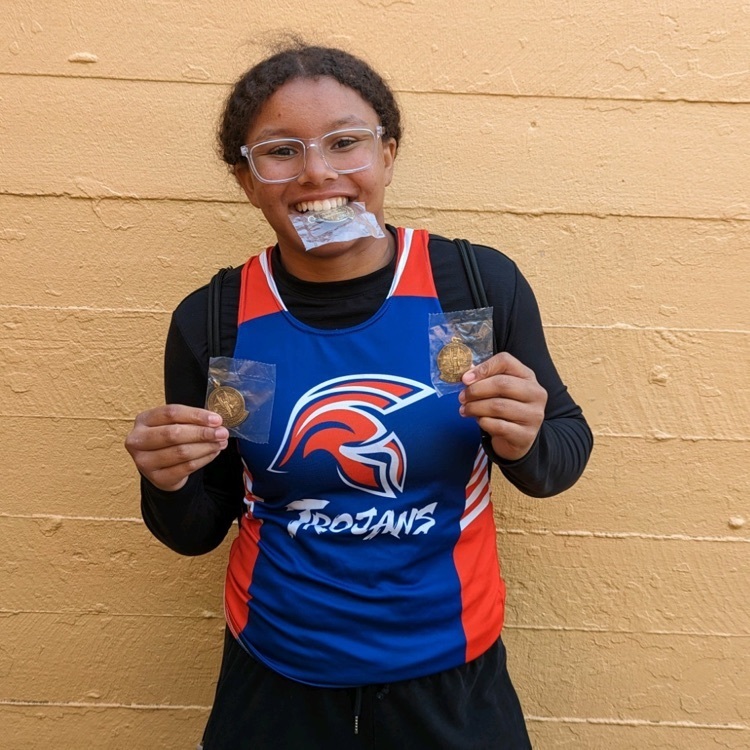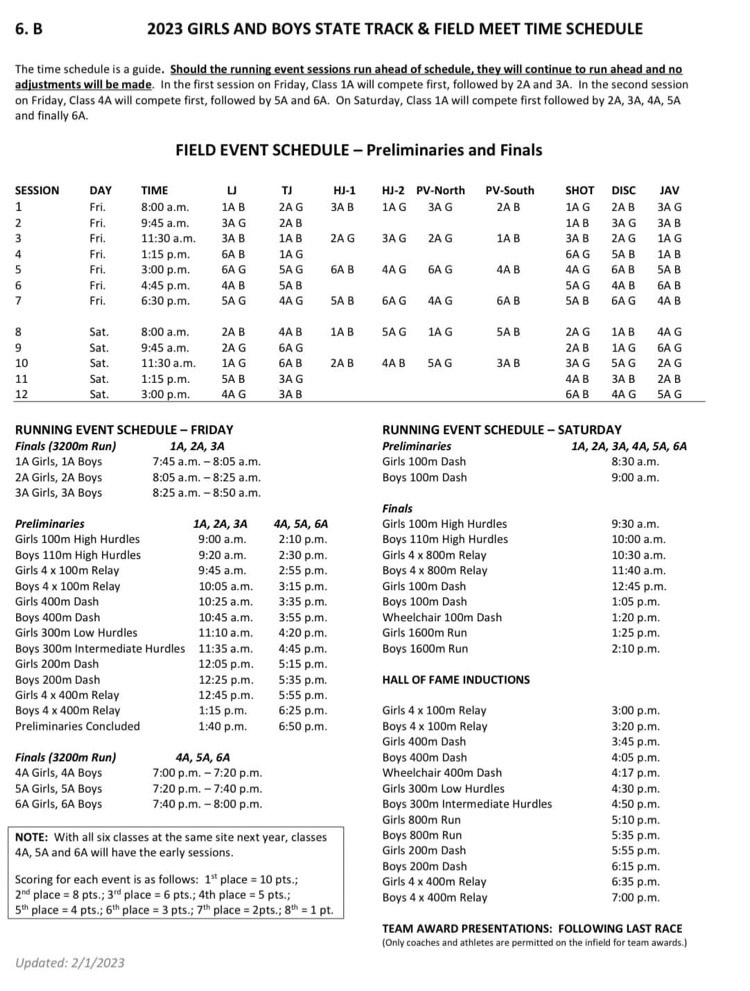 REMINDER: The HS Football Signing Ceremony/Parent Meeting will occur immediately following the Spring Athletic Banquet tomorrow evening, Tuesday, May 23rd, 2023. All prospective high school football players and parents are invited!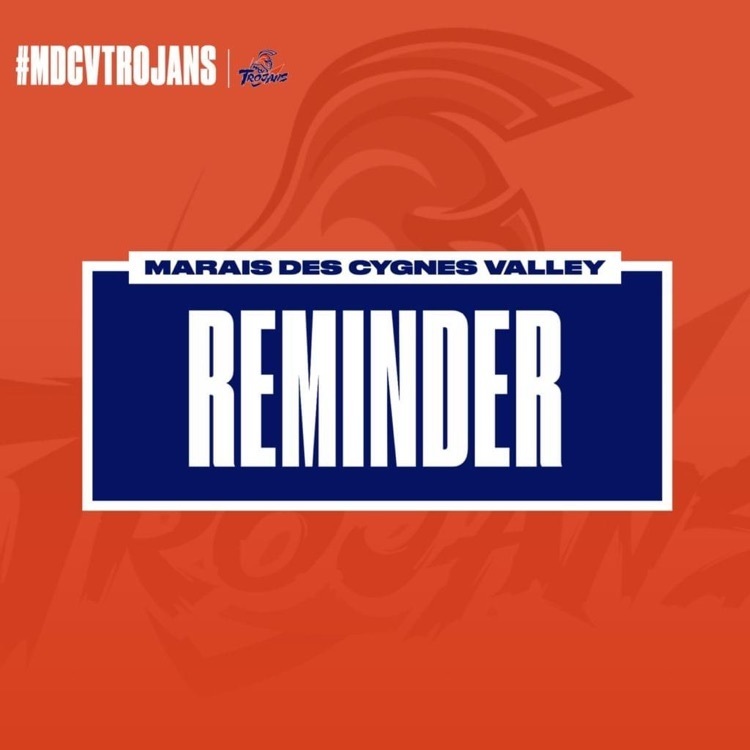 NOTIFICATION: There will be a Class of 2024 meeting for parents and students in Ms. Lora Finley's classroom on Tuesday, May 23rd, 2023 5:00pm-5:30pm.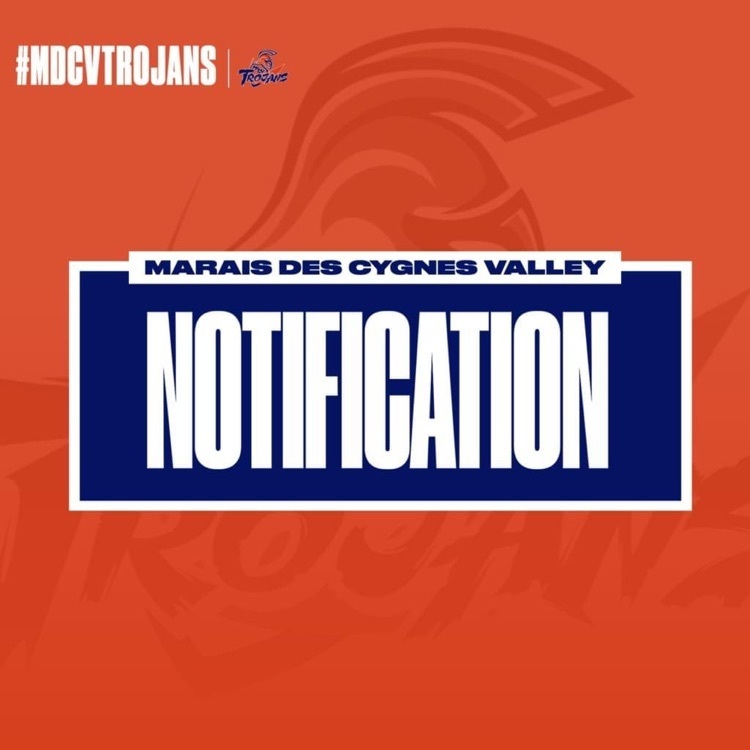 Congratulations to our KSHSAA Regional Track & Field Meet placers!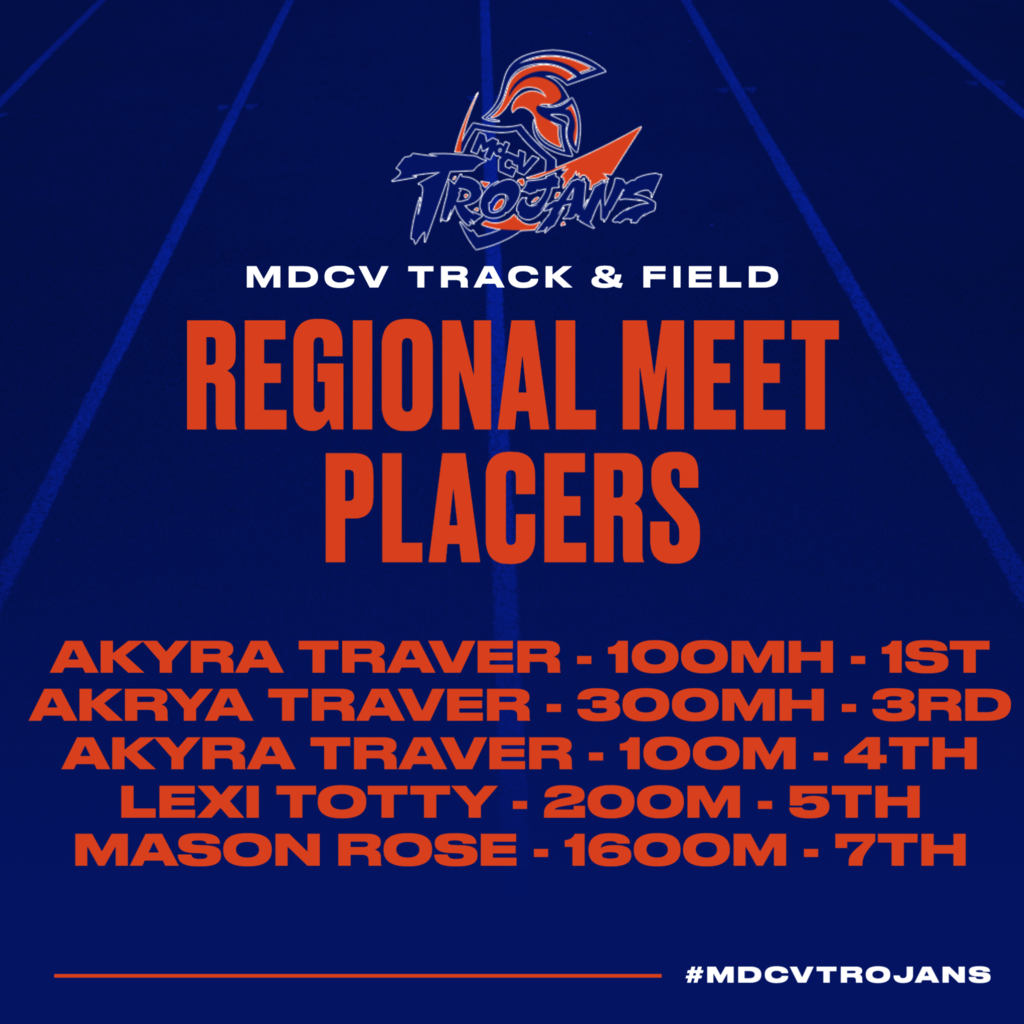 REMINDER: The JH/HS Spring Athletics Banquet will be on Tuesday, May 23rd, 2023 at 6pm in the Big Gym! If you are planning to attend, please RSVP at the link here:
https://forms.gle/BTSPpthc4HsgukxVA
We look forward to seeing everyone there!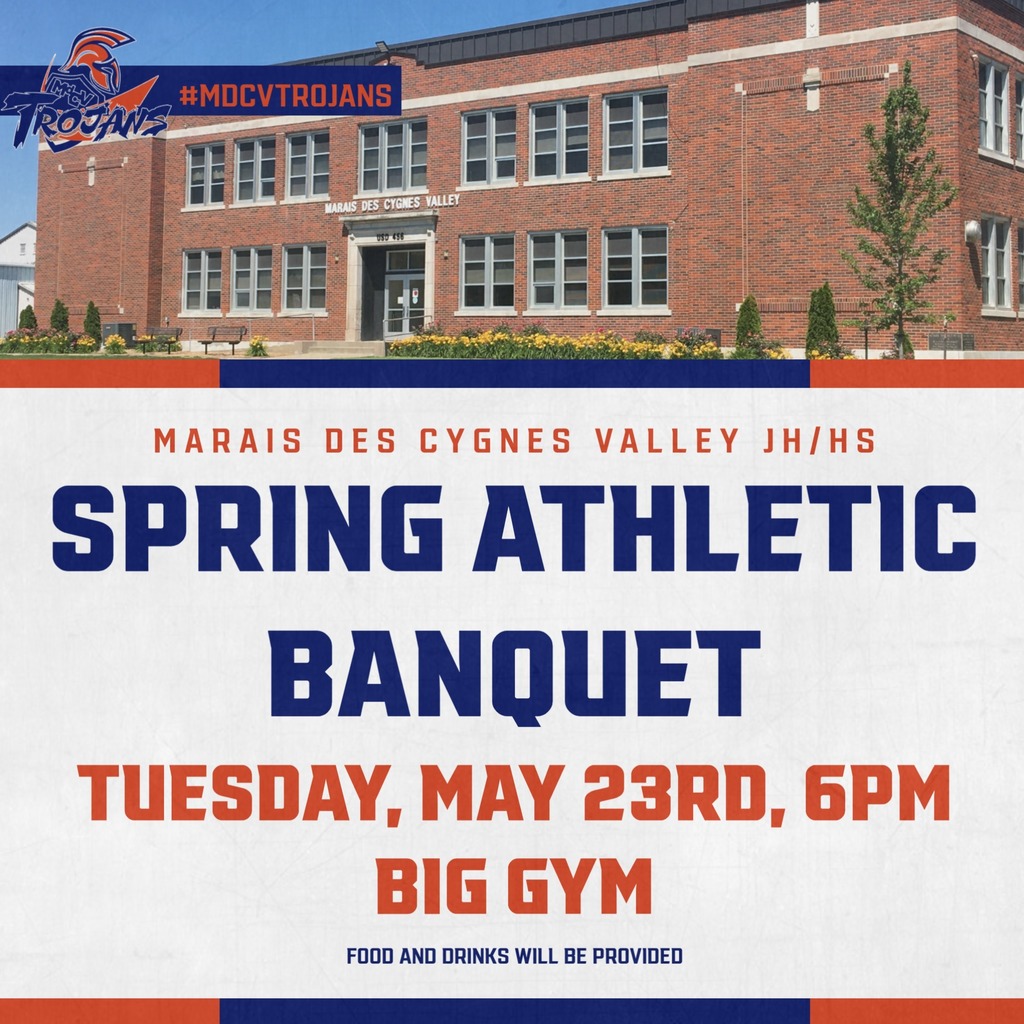 Today is a KSHSAA Regional Softball GAMEDAY!!! The Lady Trojans travel to Alma to face Wabaunsee in their first round game today at 12pm! A win will earn them another game today, take a look at the bracket attached for all information! Let's go ladies!

NOTIFICATION: Due to weather conditions, today's KSHSAA Regional HS softball game at Alma has been postponed. The Lady Trojans' first round game vs Wabaunsee will be moved to tomorrow, May 16th, 2023 and will begin at 12pm.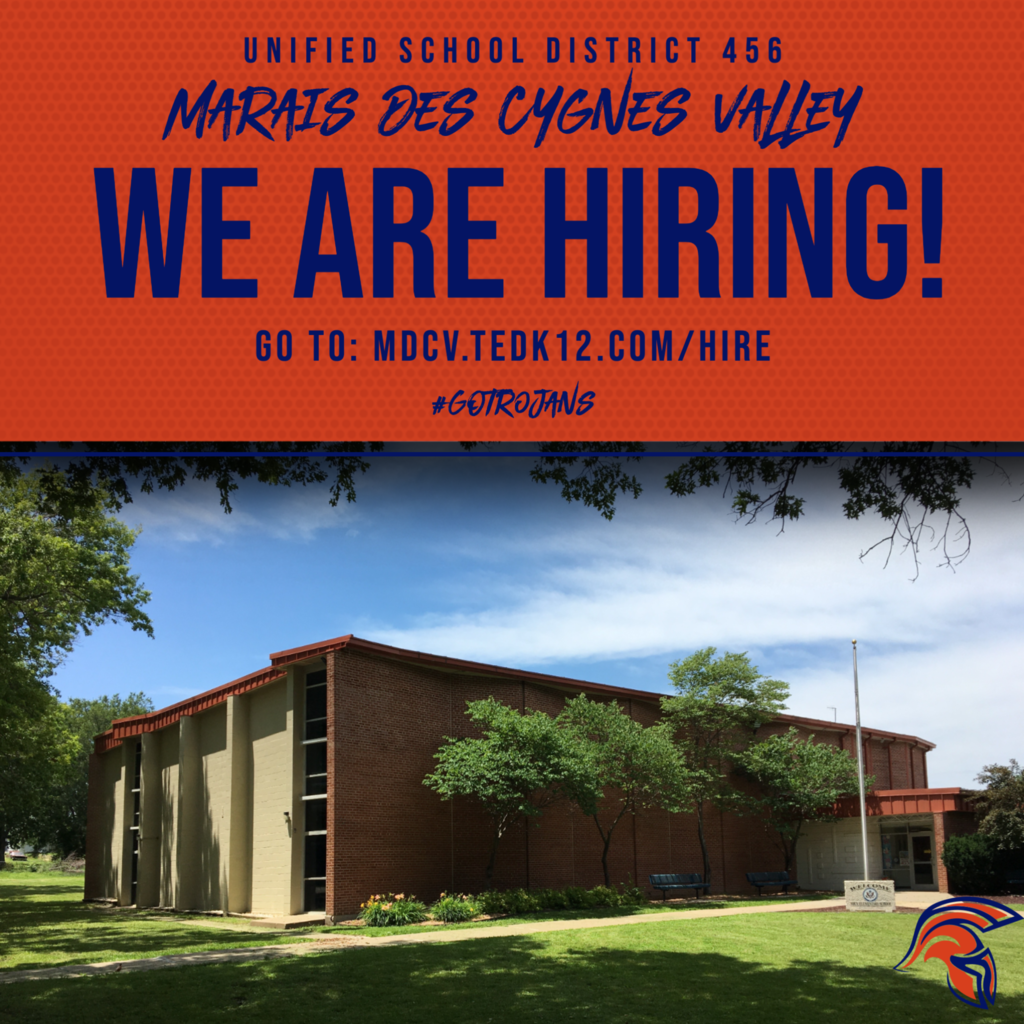 NOTIFICATION: Due to player availability, our HS Baseball team will be unable to compete at the KSHSAA Regional Baseball tournament. We are sad to see the season end this way, but we are proud of our players as they competed hard this season and grew as a team. Thank you boys!

KSHSAA Regional High School Softball brackets have been released! Our Lady Trojans will play on Monday, May 15th, at 5:00pm against Wabaunsee High School! All Regional Softball games will be played at McKnight Park in Alma, KS. For more info, go to:
https://www.kshsaa.org/Public/Softball/Regionals.cfm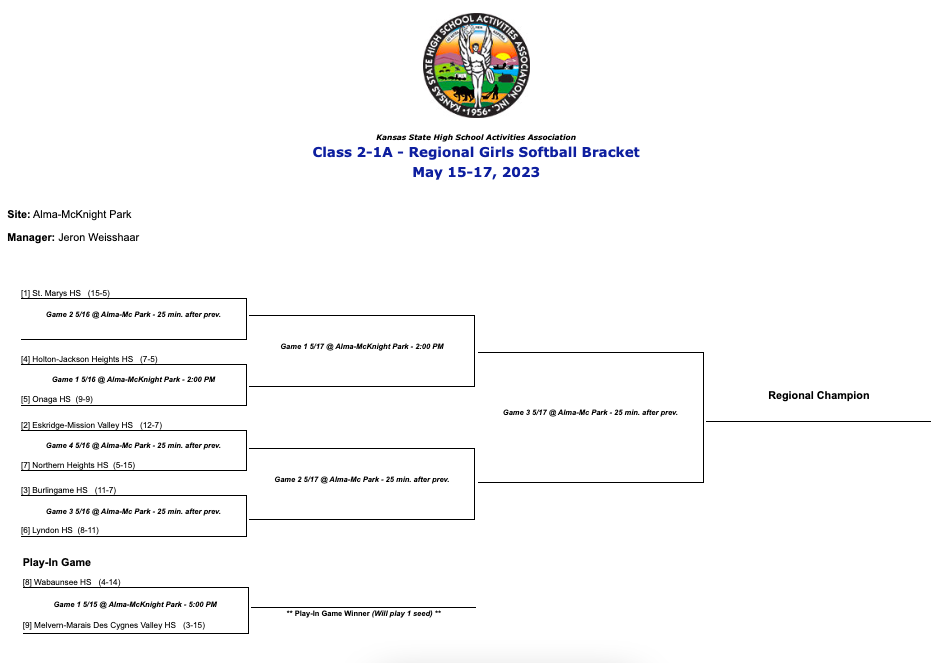 And that's a wrap! Thank you to our students, staff, and parents for a wonderful 2022-2023 school year! Enjoy your summer break! See you again in August!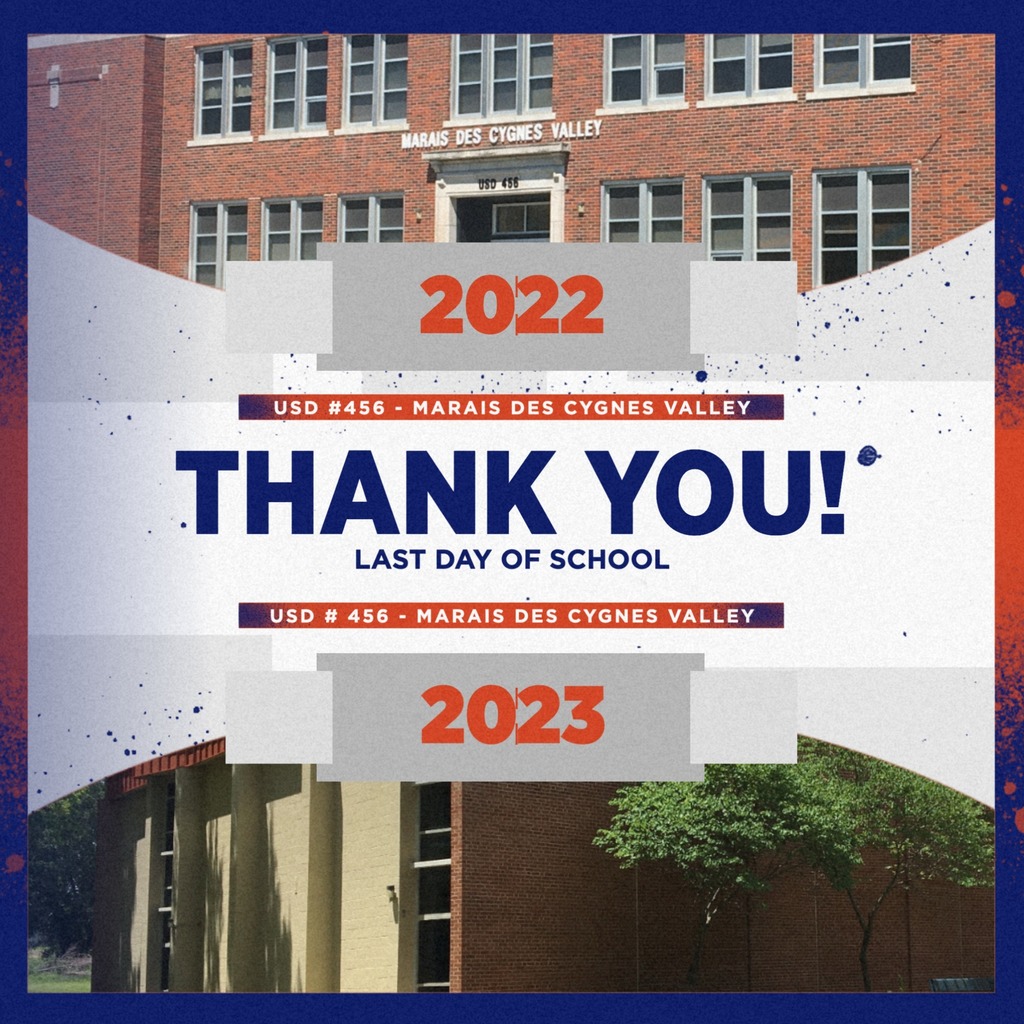 It is a Lyon County League meet GAMEDAY today for HS TRACK!!! Run fast, jump high, and throw far ladies and gentlemen! You make us proud! Let's go!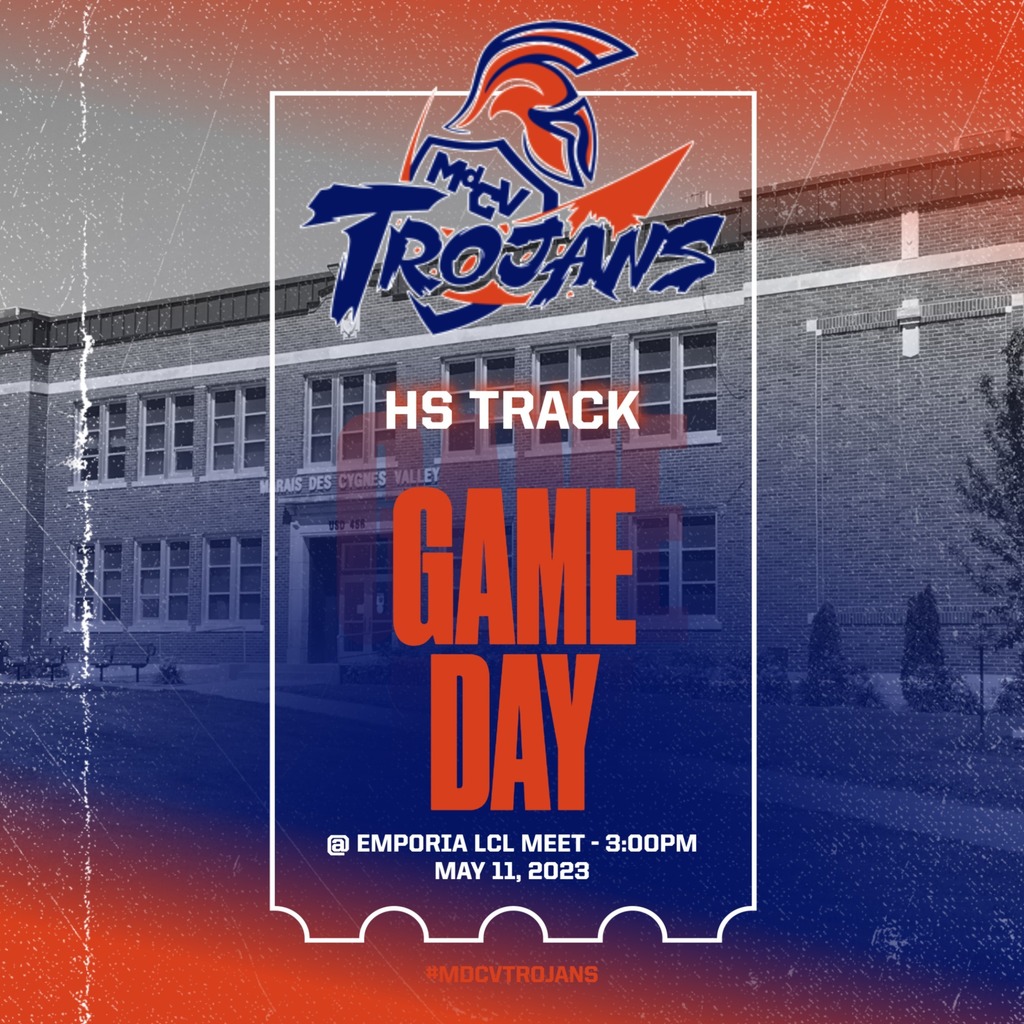 Tomorrow is our last day of school. We will dismiss at 12:30. We can't wait to see everyone one last time before summer break.

NOTIFICATION: Tonight's HS FB signing night has been postponed to a later date. We apologize for any inconvenience!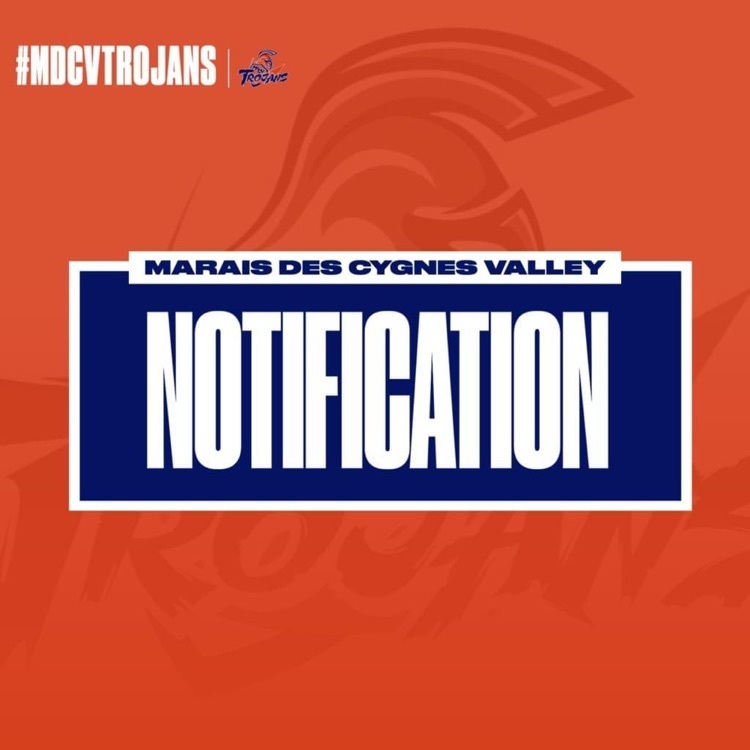 Due to the line of thunderstorms moving into the area ALL AFTER SCHOOL ACTIVITIES HAVE BEEN CANCELED FOR TONIGHT. Kindergarten graduation has been moved to tomorrow night at 6:00 PM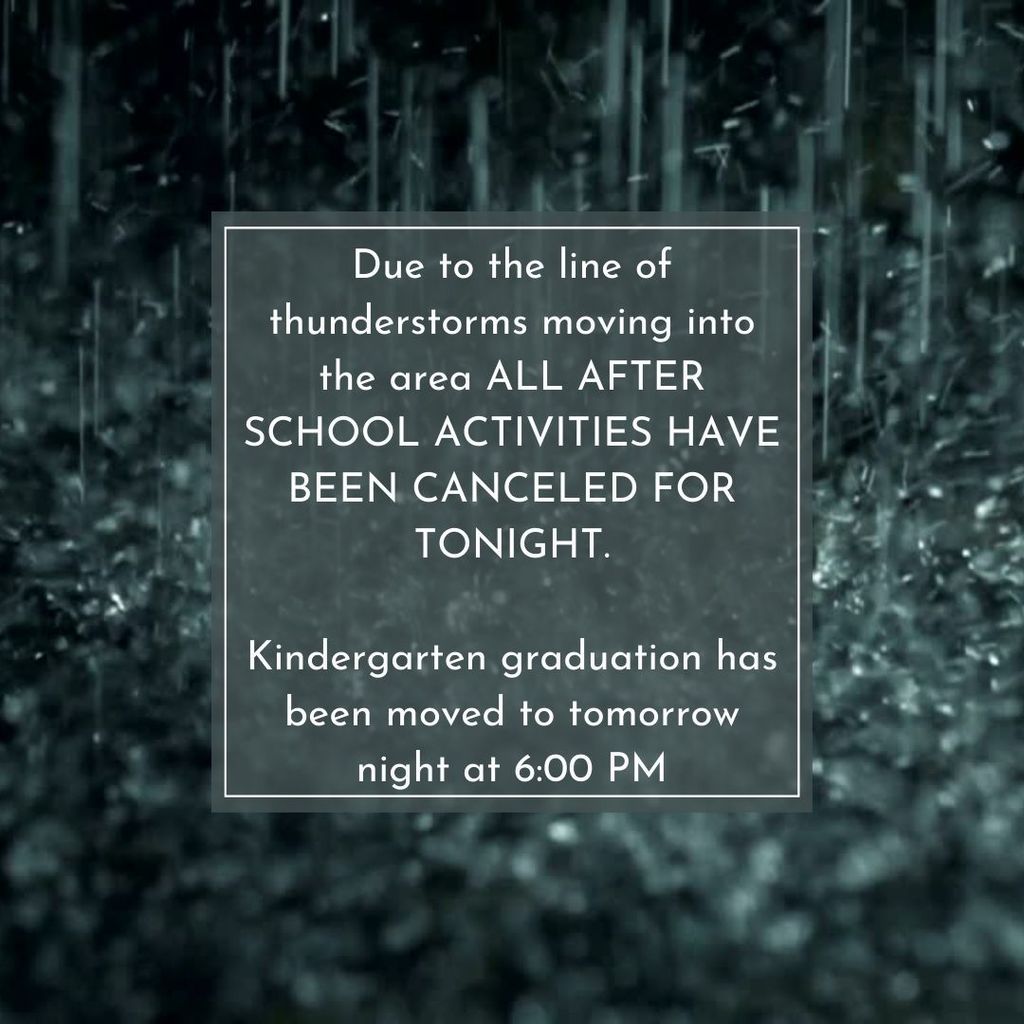 Reminder : 8th Grade Football Signing Day Is tomorrow, May 10th, 2023, at 5:30 PM at the high school. Following will be a Parent Meeting for all students who are going out for football next year to discuss summer events.

Don't miss out on watching our little graduates. Kindergarten will graduate tonight at 7:00 PM, students please arrive at 6:45. PM Preschool will graduate tomorrow at 2:00 and AM Preschool will graduate at 10 AM on Thursday.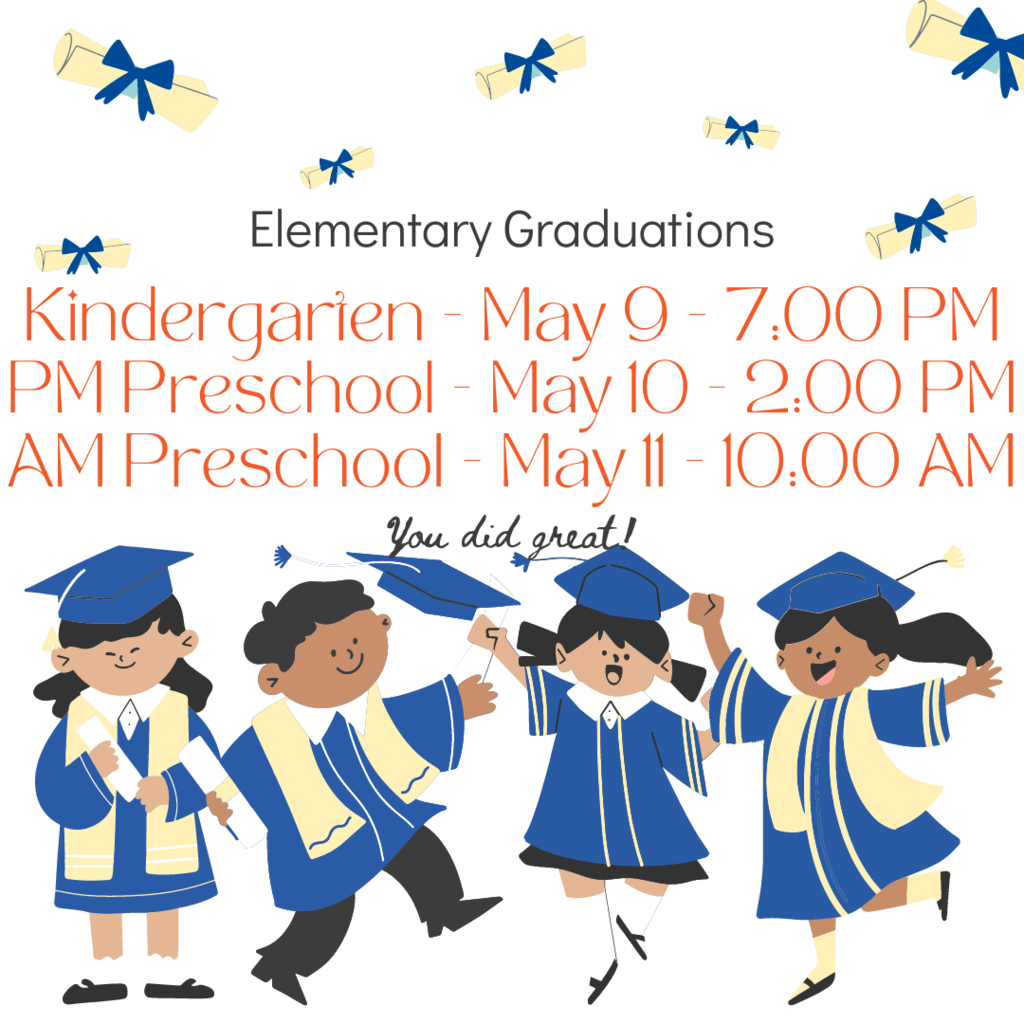 It is GAMEDAY for HS track as they will be travelling to Emporia for the Lyon County League Freshmen/Sophomore meet! Good luck Trojans!