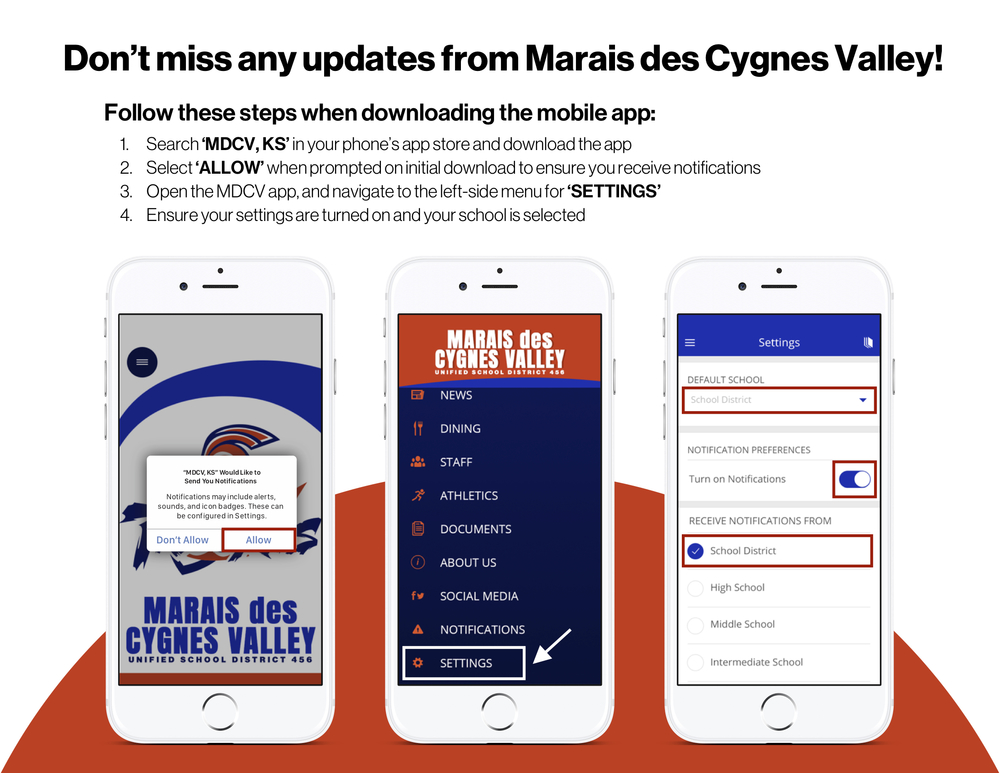 Stay Up-to-Date with MDCV!
Joe Sample
Thursday, September 05, 2019
Don't miss any updates from Marais des Cygnes Valley! Be sure to click ALLOW for push notifications from our app! MDCV will send app notifications for important reminders, school closings, major schedule changes, and emergency alerts! Download and allow notifications today!